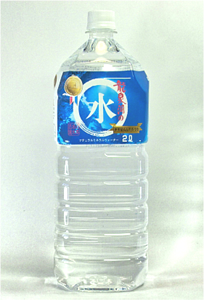 Water from grand limestone cave
Ryusendo, one of Japan's three greatest limestone caves, is the home of Monde Selection awarded natural mineral water.

Surrounded by calm forest of beech and oak trees, the limestone cave is gifted with splendid natural water, as fallen rains and melt snows spend years precipitating through layers of fallen leaves and limestone rocks before spouting out into the cave and its underground lakes.

Level of transparency of the water in the cave is known as one of the highest in the world with visibility of 41.5 m, and deepest of the 4 lakes has a depth of 120m.

Emerald green is the water of third hall (lake), attracting visitors for its amazing natural colour.
Bottled at the source, this water has been awarded water by globally renowned Monde Selection in 1999, 2000, and 2001.